This guide will show you how to install a switchless region mod into a VA SG Sega Saturn console to make it multi-region with independent 50/60Hz video switching.
Mod Pinout

Solder Maps
Sega Saturn – 837-12126 / 171-7128C / VA SG / NTSC-U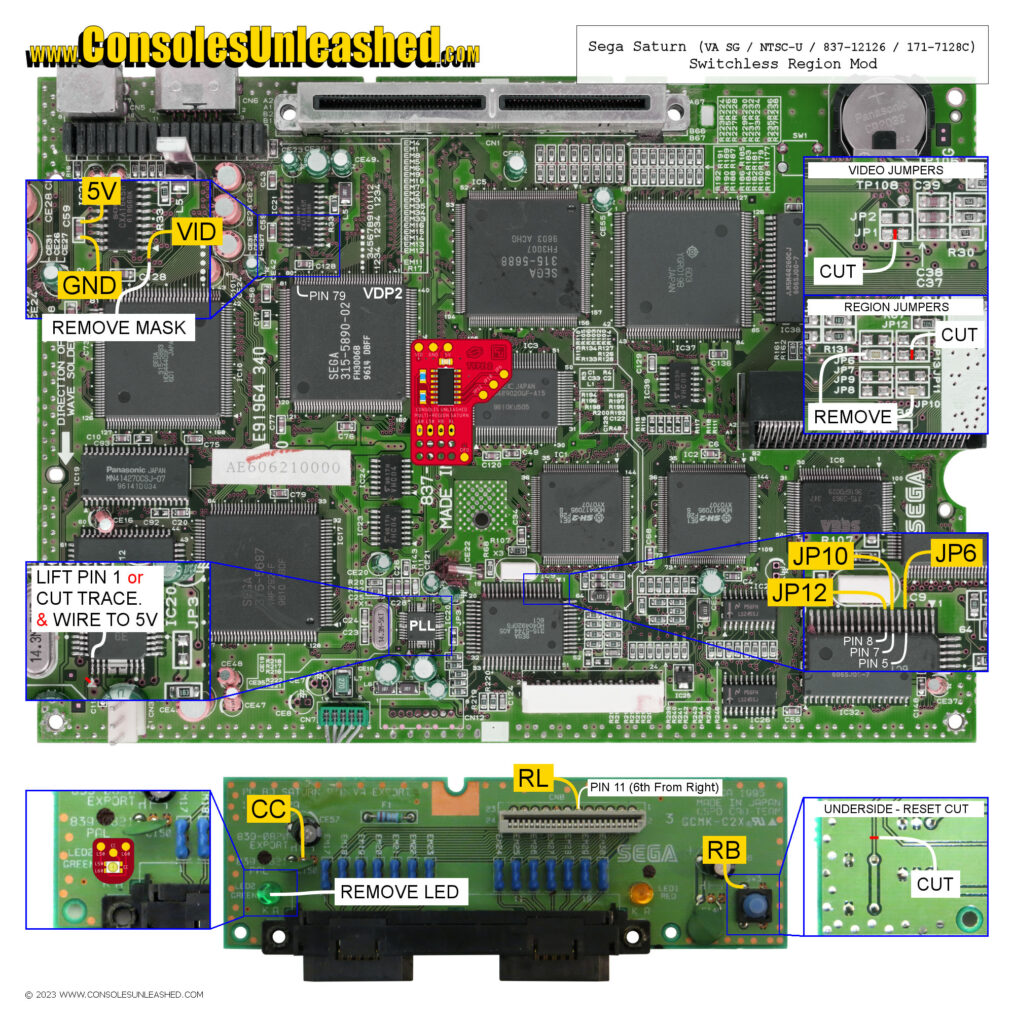 Region & Video Rate Jumpers
VA SG / NTSC-U Jumpers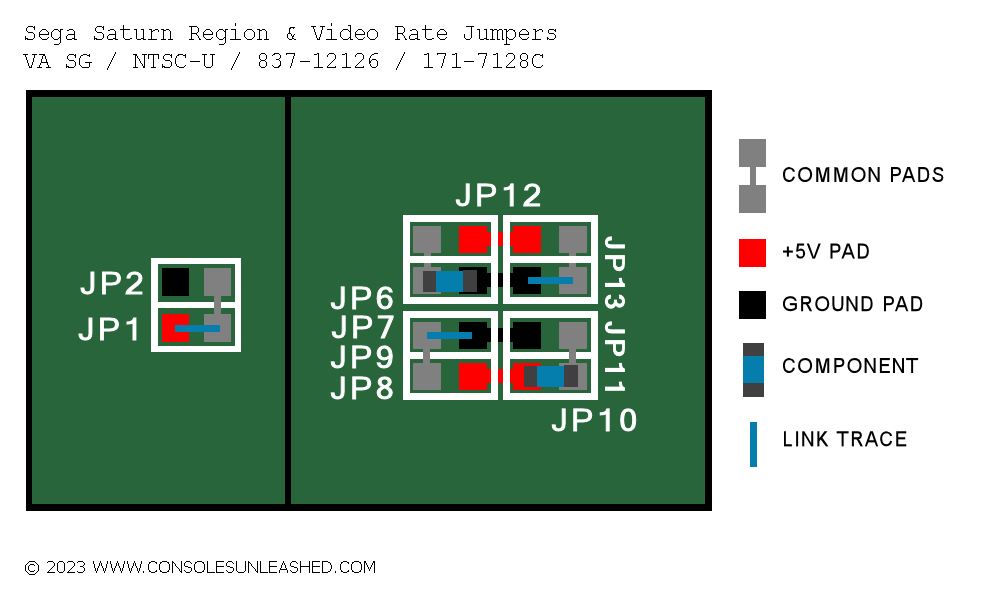 Remove components:
JP7 – Common to Ground
JP10 – Common to +5V
Cut trace:
JP1 – Common to +5V
JP13 – Common to Ground
Important Notes
This guide is a work in progress and has not been checked. It can only be finished if I get this revision console here to test or if someone can send me the info needed.
PLL Pin 1
The PLL will need locking to NTSC mode. PLL Pin 1 will need lifting and wiring to 5V.
However if installing along with a DFO, then the pin will need leaving connected to the video switching system so it can be switched by the region mod just like VDP2 Pin 79 is switched.
Colour Over Composite / CXA
Doing a standard region mod will result in black and white image in the forced region when using composite video. This is not a problem for the vast majority of people that use RGB cables.
If you want colour over composite this might fix the problem. Lifting CXA Pin 7 and wiring it to 5V will keep the CXA locked in NTSC mode. This also requires PLL Pin 1 to be locked into NTSC mode.
If installing a DFO, CXA Pin 7 will need leaving connected to the video switching circuit along with PLL Pin 1 and VDP2 Pin 79 so they can all be switched together between PAL & NTSC to match the changing clock of the DFO.