This guide will show you how to install a switchless region mod into a Sega Master System model 2 which will allow the console to switch between 50Hz and 60Hz video output.
Mod Pinout

Solder Map
Sega Master System 2 – PAL / IC BD M4jr / 171-5922-A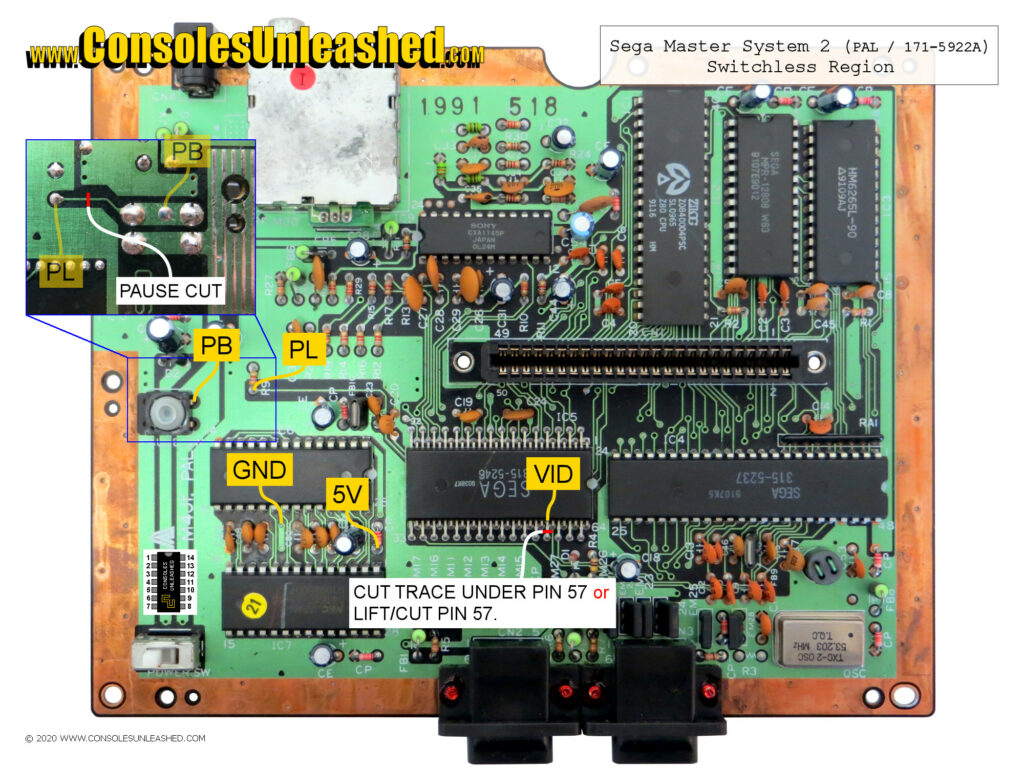 Sega Master System 2 – PAL / French RGB / IC BD M4Jr. VA1 / 837-7275 / 171-5926-A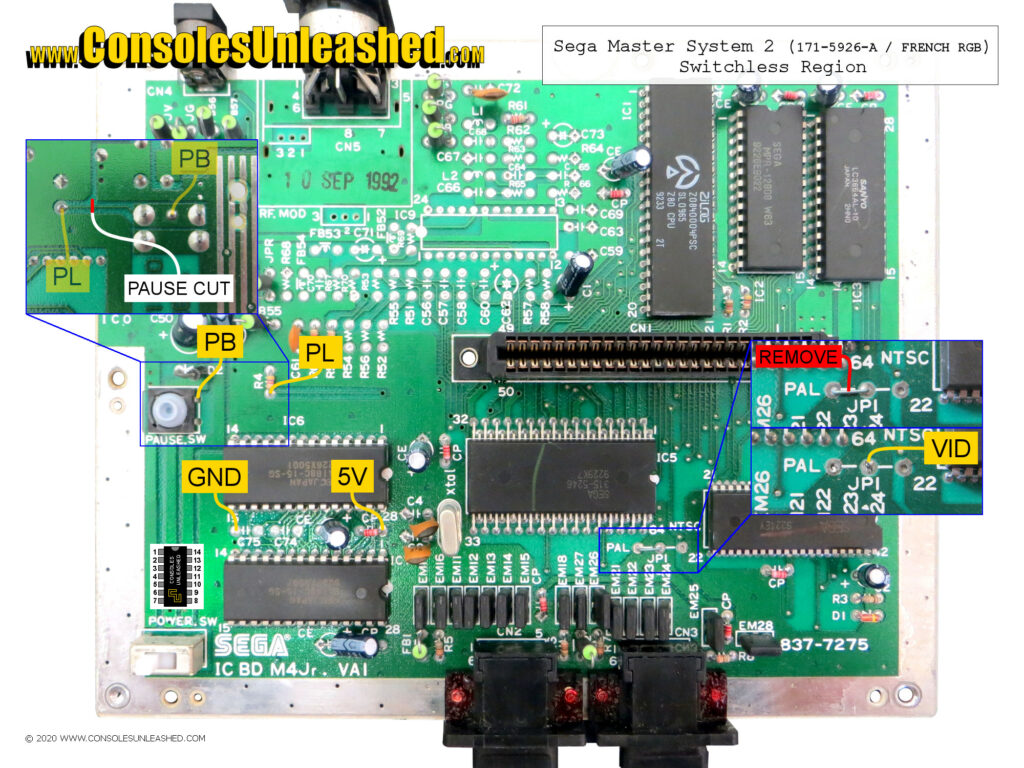 Sega Master System 2 – PAL / IC BD M4 Jr PAL 2M / 171-6395A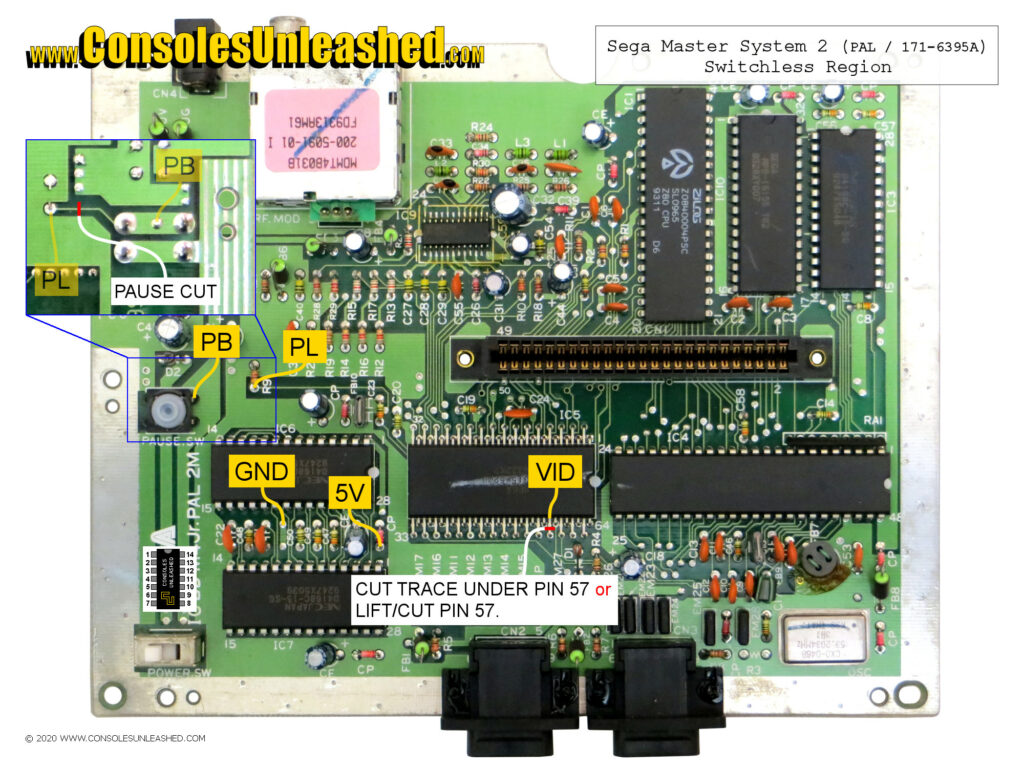 Step-by-Step Install Guide
Step-by-step guide for installing the Consoles Unleashed Sega Master System 2 switchless region mod with built in LED.
Trace Cuts
Two trace cuts are required. Pause button trace cut and the video rate trace cut. The pause trace cut allows the mod kit to intercept the active pause signal and either output it back to the pause line to pause the system, or change the video rate. The video rate cut is required to remove a permanent connection to the video rate selector pin so it can be controlled by the mod kit.
Mod Kit Placement
Wiring
RF Shielding Cut
LED Light-pipe Install