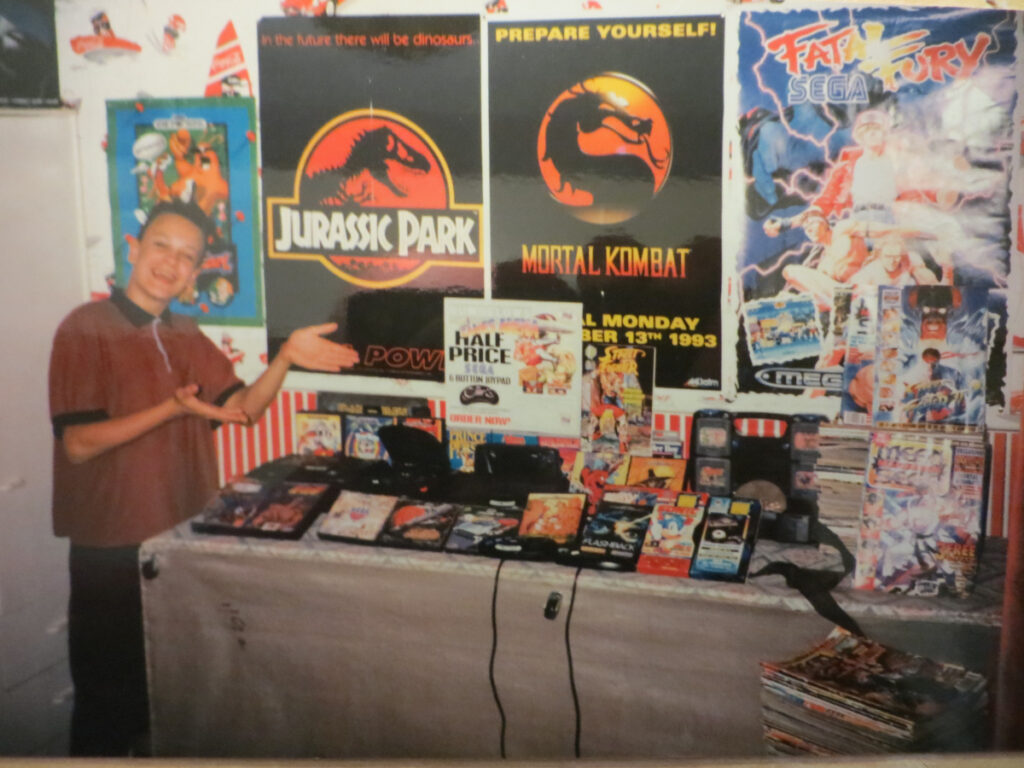 Consoles Unleashed is an old-school console modding service based in Bradford, UK. I offer a range of console modding install services, mod kits, technical info and install guides for classic gaming systems.
This is just a small operation run by only one person (my name is Jo). I built and maintain this website, I make the guides, I walk to the post office, I answer the emails, and I build the kits and mod the consoles. There is no larger organisation, just me and my soldering iron. I am an independent in practice and spirit.
The plan for this website is to be a helpful guide and reference where I share my love of console modding and help others starting on their journey. If I can do it, there is no reason you can't. Each available mod install service will be accompanied by an equivalent mod kit, guide and video so you have the option of having me do your mod or doing it yourself. Each product page will have a section for Related Products, Related Videos and Related Install Guides. These are not randomly generated, they are really there to help you get all the information you need to decide if you want to do the mod your self or have me install for you.
Eventually, all these half done, confusing and contradicting install guides scattered around the internet, will be rectified and clarified and available in a concise and informative way on this website. Sharing information and helping others benefits us all.
I do not monetise my YouTube channel, have adverts on this website, bombard you with affiliate links, or ask you to become a patreon. I charge a fair price for my modding service and kits. However, making install guides is time consuming so if you like the guides and videos and find them useful and want to show your appreciation, following and sharing me on social media are both very helpful.
Mod Kits
I make a range of robust, high quality mod kits from both open-source and my own PCB designs. I am also working towards adding more kits with more features as well as looking at ways to improve what is currently available. The majority of my mod kits are designed and hand made by me right here in the UK. All programmed chips are handled ESD safe, pressed into ESD safe foam where necessary, sealed in anti-static bags and posted out in Jiffy Airkraft padded envelopes or boxes depending on the type of kit or amount.
Console Modding
I offer console modding install services to UK and Europe. My install service work is neat and efficient and I always try to maintain the integrity of the console as much as is possible by choosing to do the least destructive install methods. If there is an alternative to a trace cut or pin lift I will do it. I also do not misplace screws or RF shields or break stand-offs by overtightening screws or crossing threads. Please check the product page for available delivery locations. I do not currently sell pre-modded systems. Once I am more established, this is something I might eventually offer. All mod work is done ESD safe.
About Me
I have been a lover of gaming since I was a child and as a teenager I was a massive Sega fan (still am). As an adult I retained my love for these consoles but became very aware of their shortcomings that could only be rectified by having them modded. So I started learning how to solder and quickly became proficient. Not before long, this interest in console modding had turned into an obsession and I decided to share my journey with others.
I have Bachelor of Science and Master of Science degrees in a technology related subject which has some transferable skills with Electronic Engineering and allows me to do what I do which includes understanding technology and complex systems, some software development, soldering, modding, PCB design and problem solving. This has already been put to good use when I looked at the problem of the Mega Drive model 1 switchless mod LED installation and came up with a solution and board design that is pragmatic and simple for beginners to install. This is my goal for all the mods I sell.